2019 Marketing Trends to Watch
January 17, 2019 @ 6:00 pm

-

8:00 pm

$10 – $15
2019 Marketing Trends to Watch
Every industry is changing a mile a minute with new business models and innovation – high tech and martech to healthcare and financial services. As marketers it's our job to stay on top of trends, understand industry shifts and leverage strategies and tools we can use to keep companies competitive and profitable. This team of executives will share their thoughts on key trends we should be watching and strategies to help grow companies, as well as:
Digital marketing
Personalization and customer engagement
Brand building and reputation management
Martech platforms
And more.
Attendees will learn:
Hot trends and industry shifts that we should be aware of as marketers
Tips and strategies we can employ as we build our marketing campaigns
Tools to help keep companies competitive and profitable
Speakers:
Kathleen Ellmore, Managing Director, Engagys
Kathleen Ellmore is one of the earliest pioneers in bringing the best of consumer marketing and data-driven methodologies to healthcare. Kathleen began her career in brand marketing at leading consumer marketing organizations such as General Mills and P&G, and agency direct marketing firm Digitas.
More than 12 years ago, she moved into healthcare to lead the Consumer Engagement consulting practice for Welltok (formerly Silverlink), leveraging its data repository of over a billion consumer health interactions, the best of behavioral economics, and the latest in clinical research, to create evidenced-based communications on what works to drive consumer healthcare behavior yielding better outcomes and lower costs.
She is often quoted in the trade and national press and recently she was selected as Consultant Member of the first ever FDA's Patient Engagement Advisory Committee.
Josh Epstein, CMO, Kaminario
Josh Epstein has 20 years experience in technology marketing and strategy roles. At Kaminario, Josh is responsible for developing the company's brand, driving global marketing programs, and telling the Kaminario story.
Prior to Kaminario, he has held a range of marketing, strategy and business development roles at startups including Reddo Mobility, Gizmox, and Advanced Electron Beams as well as global technology companies including EMC, CA Technologies, Acme Packet, and Oracle. Additionally, Josh is an active advisor to several early-stage, Boston-area technology companies. He holds a B.S. in Operations Research from Cornell and an MBA from MIT Sloan.
Lawrence Schwartz, CMO, Aspen Technology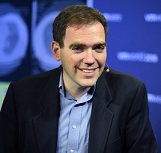 With a career that spans from BASIC to blockchain, Lawrence Schwartz has focused on growing companies and building world-class marketing organizations. Lawrence's holistic approach to marketing, all the way from brand storytelling down to marketing analytics, has enabled B2B tech companies of all sizes to surpass their marketing goals and drive through inflection points. Lawrence has been a featured speaker at many leading conferences and has been quoted in numerous publications.
He currently serves as CMO of Aspen Technology (NASDAQ AZPN), an MIT spin-out that leverages IoT and Machine Learning to deliver digital transformation, enabling industries to run their assets faster, longer, safer and greener. Previously he served as Chief Marketing Officer for SoftwareONE, a $7B software and cloud portfolio management provider with business in over 80 countries. His career spans from nascent startups to F500 companies, including Attunity (NASDAQ ATTU), Tokutek (acquired by Percona), E Ink (acquired by PVI), and EMC (acquired by Dell). He holds a BS and an MS from MIT, and an MBA from Harvard.
More speakers to be named later…watch this space!
Moderator: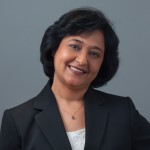 Parna Sarkar-Basu, CEO and Founder, Brand and Buzz Marketing, LLC
V.P. Brand Marketing, American Marketing Association, Boston
Parna Sarkar-Basu, an innovation marketing strategist, helps companies navigate the digital era.
Leveraging her two passions – technology and brand building – Parna humanizes corporate brands, builds thought leaders, simplifies complex concepts and creates industry buzz to elevate companies to new heights. She has been instrumental in propelling tech companies into innovation leaders in highly competitive markets, including artificial intelligence, enterprise software, storage systems, robots, databases and managed services.
Recipient of multiple awards, Parna has led marketing and communications functions for various global companies, including Kaminario, iRobot, iCorps Technologies, Invention Machine (acquired by IHS), and PTC. She now serves as a strategic advisor to entrepreneurs and CEOs in the U.S. and Europe and works with their team on a variety of initiatives, including corporate and product positioning, new market entry, innovation marketing and digital transformation.
Agenda:
6 pm – Registration and Networking
6:30 pm -8 pm – Program
About the Venue Provider:
General Assembly is a pioneer in education and career transformation, specializing in today's most in-demand skills. The leading source for training, staffing, and career transitions, we foster a flourishing community of professionals pursuing careers they love.