Do you enjoy creating compelling blog posts on marketing topics? Have you been looking for an opportunity to expand your readership? If so, the new AMA Boston Blogger Program is for you!
Benefits of Blogging with Us
Designed to benefit our members and others interested in cutting-edge marketing content, the AMA Boston Blogger program offers every blogger the chance to gain access to the chapter's large and fast-growing group of members and other constituents.  Take a look at these exciting opportunities for you to tell your story about product marketing, technology, branding, vertical market trends, data and analytics,  or other marketing-related topics:
Your posts will be published on our blog and highlighted in our weekly chapter email.
All posts will be socialized through our LinkedIn, Twitter and Facebook channels, which continue to gain followers and fans as seen at right.
Winners will be recognized at AMA Boston events each quarter.
Winners also receive a $50 gift certificate as well as as being acknowledged in periodic chapter emails.
All participants whose post is published will be offered a $10 off code for an AMA Boston event of their choice.
Winner Recaps
AMA Boston has been proud to reward five top bloggers for their efforts since the program started in late 2016. Learn about their contributions from the links below:
Meghan McGrath
, Q2, 2018
Maggie Newberg, Q4, 2017
Justin Durso: Q3, 2017
Nick Rojas: Q2, 2017
Ben Cohen: Q1, 2017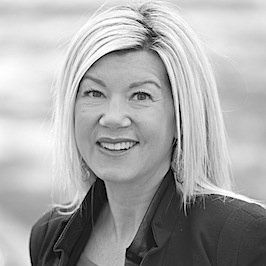 Michelle Heath: Q4, 2016
Criteria for Participation
Each post has to be approved by members of our Blog/Content team and focus on marketing-related content that is of interest to our community. Please avoid hard selling of your company or services, though appropriate references and links are fine, and include two related images, one large "feature" and another for the body copy. You must "own" the rights to your images, whether you created them, bought them, or found them on a truly free (not just "royalty-free) site like Pixabay.
The "best" blogger will be judged on a breadth of factors, including the number of page views and visits, the richness and quality of the content, and your level of participation. Up to three posts can be published for any single individual in a given quarter. We ask that your posts are not exact submissions of those published on other websites or blogs, though we can work with you on selective edits and offer you final review (duplicate posts can cause SEO problems). All bloggers will have a final review before your post is publicized.
We request that all bloggers co-market AMA Boston with tags or mentions in your social media outreach, as we will do for you. Ideal post lengths are 300-700 words, but we appreciate that some topics require a shorter or longer story, and we will consider those as well.  All posts published within 10 days of the end of the quarter will be counted in that quarter; anything later will be counted in the next quarter.
Gain exposure to AMA Boston's 500+ members and thousands of other local marketers, test out new topics you've wanted to write about, and have fun! Join us today – simply email your copy and images to Blogger@AMABoston.org, and we will get back to shortly with questions or suggestions. We look forward to working with you!